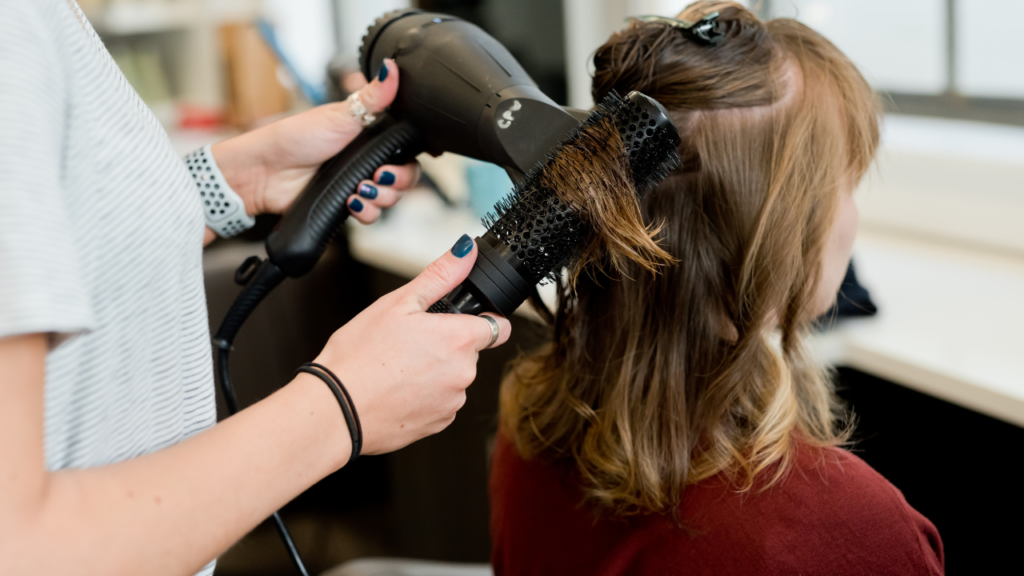 A blow dryer, also known as a hair dryer. It is a common tool that many use to dry and style their hair. This versatile device could found in almost every home. It is especially popular among people with curly hair or wavy hair. When using a hair dryer, it is important to remember that the heat can damage the hair if used incorrectly. It  recommendes to use heat protection and keep the hair dryer at a safe distance from the hair.
Hair Preparation:
One popular hair style that can achieve with a blow dryer is blowouts. This style involves using a round brush and blow dryer to create a smooth, bouncy look with lots of volume. To achieve this look, you can start by blow-drying. Your hair in sections and use a round brush to smooth and lift your hair. Once you've finished blow-drying, you can use a bit of hairspray to keep the style in place.
For those with curly or wavy hair, a diffuser attachment can use to enhance and define the hair's natural texture. The diffuser works by diffusing the air from the blow dryer in a gentler and more controlled way, reducing frizz. It maintains the shape of your curls or waves. Simply attach the diffuser to your hair dryer and use it to dry your hair in sections. While you rub your hands together.
Technique:
Another popular technique for achieving bouncy, wavy hair with a hair dryer is the "bar bar" method. This method involves twisting small sections of hair around your fingers and then blow-drying them. Until they are dry and stiff. Once you've finished drying all the sections, you can gently release the twists to reveal soft, bouncy waves.
No matter what style you choose, a blow dryer can be a great tool to achieve this. Whether you're looking for smooth, straight hair or rounded, curly hair. The right blow dryer and the right techniques will help you achieve the look you want. Remember to use heat protection products and keep the blow dryer at a safe distance from your hair.